I've had the opportunity to visit Las Vegas several times in recent years due to it being a popular local to host conferences. I don't gamble or sit poolside, so I'm typically looking to find other forms of activities. Personally, I'd not choose Las Vegas as a destination, but anytime I get a chance to travel I'll try to find a way to make the most of it. Here's a list of things you could do over a handful of days that I think are unique to that area.
Nature #
Las Vegas is a jumping off point for people who want to inexpensively venture to Zion. However, being over five hours round trip might make it infeasible to visit unless you've got an entire day free. A much shorter drive is to get out to Red Rock Canyon which is only a half hour away. I'll not claim this can hold a flame to Zion, but it provides for a break from the sea of concrete that is the strip. There is a small fee to enter the conservation area, however you are admitted to a well maintained roadway with several stopping points.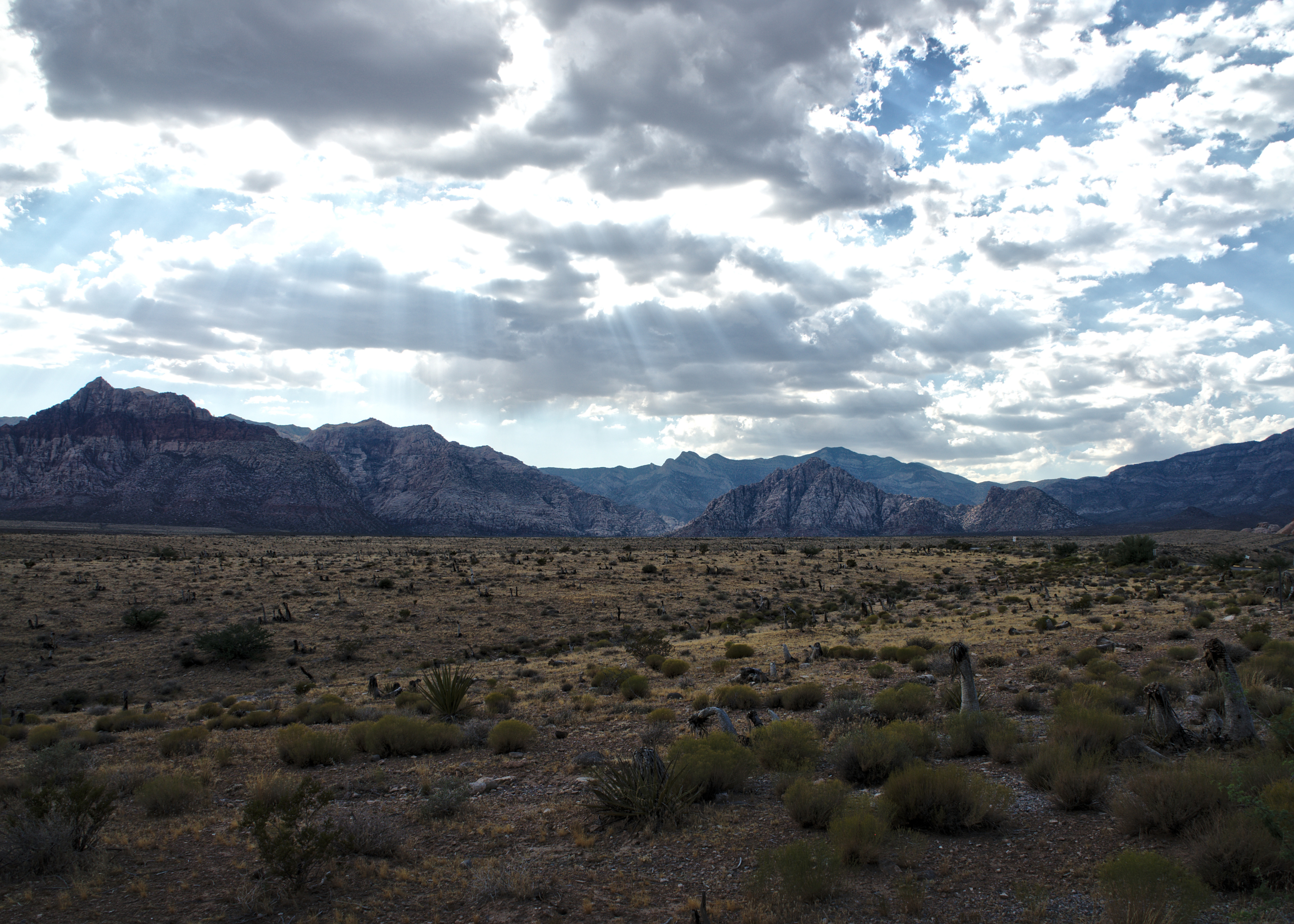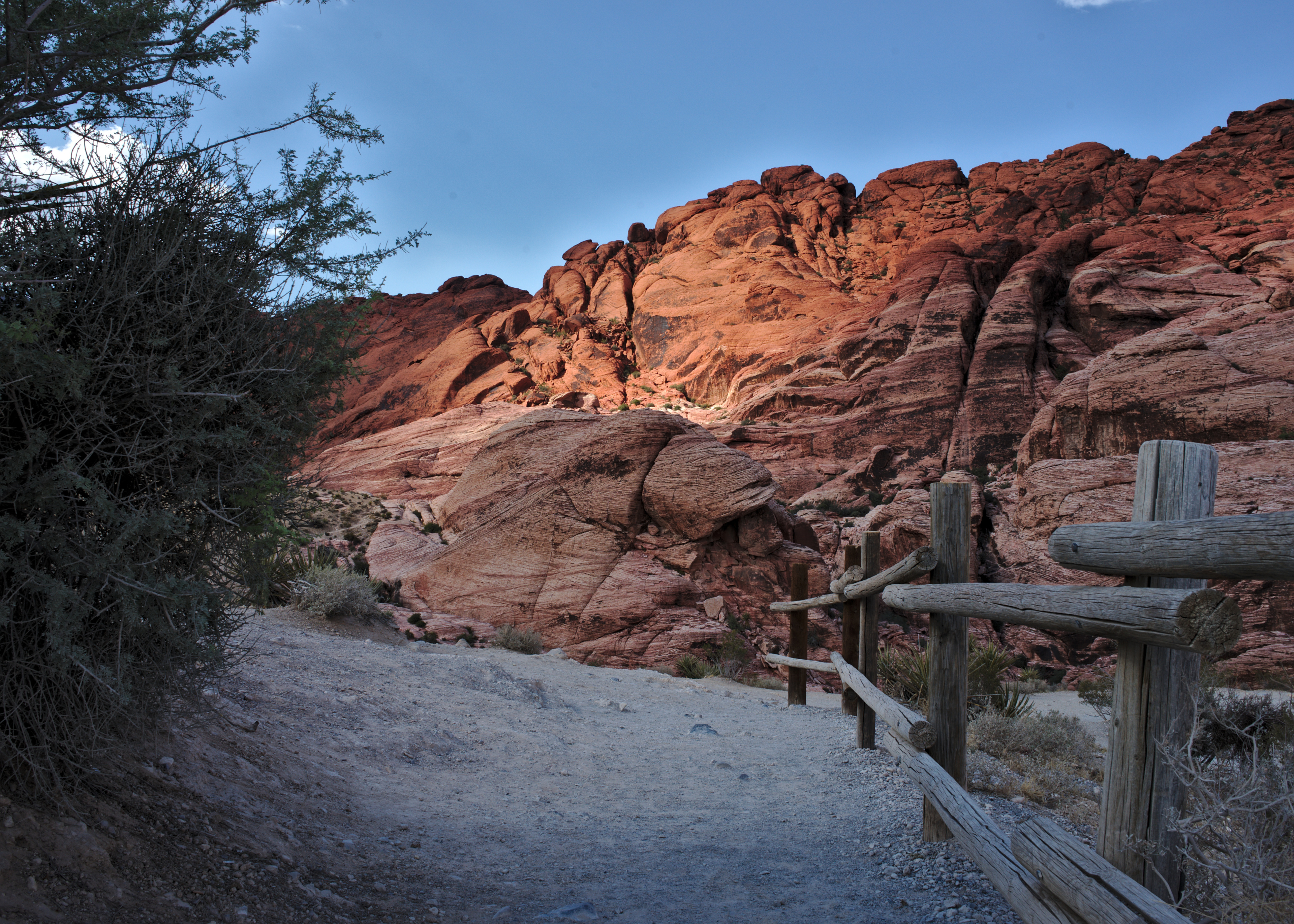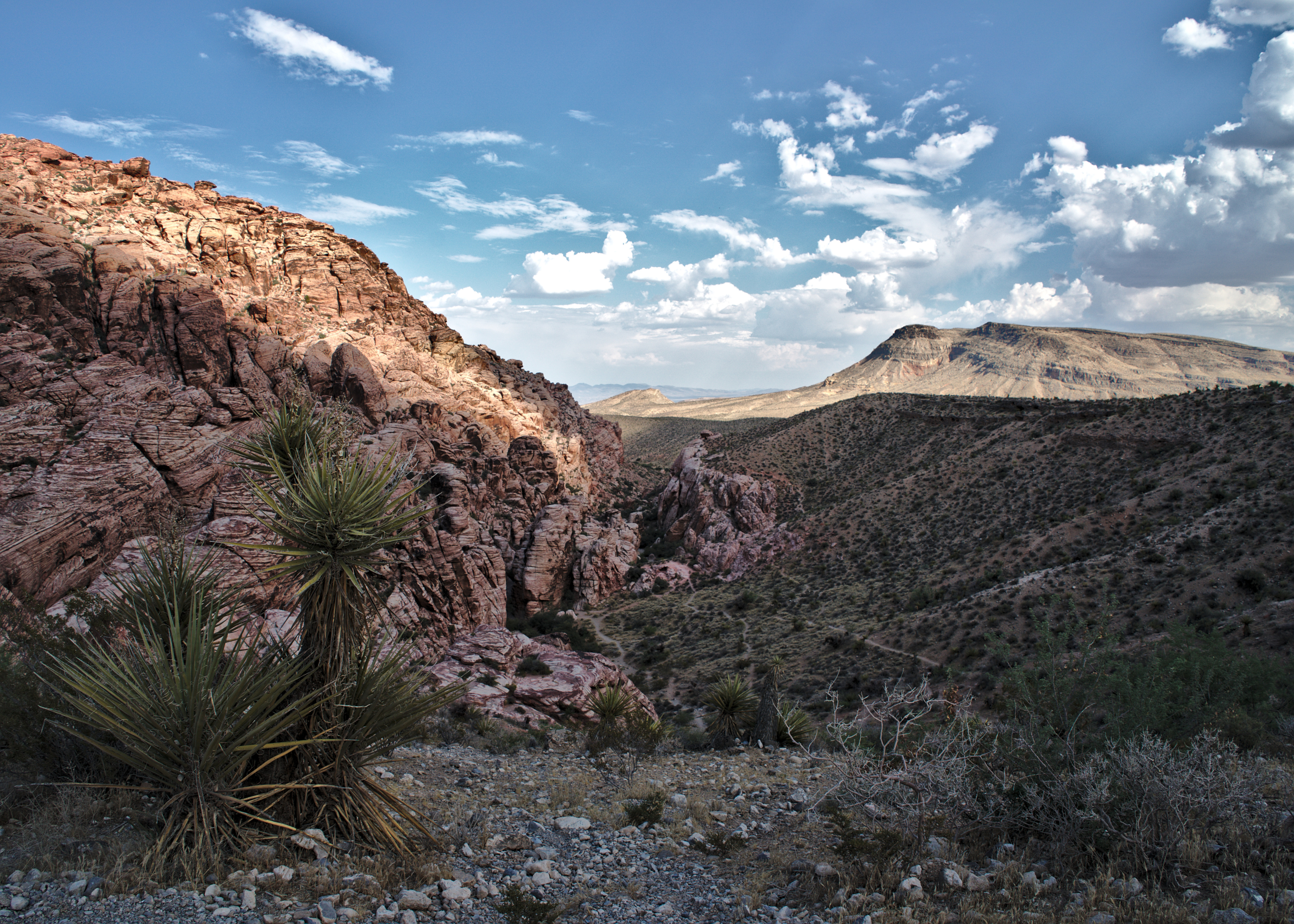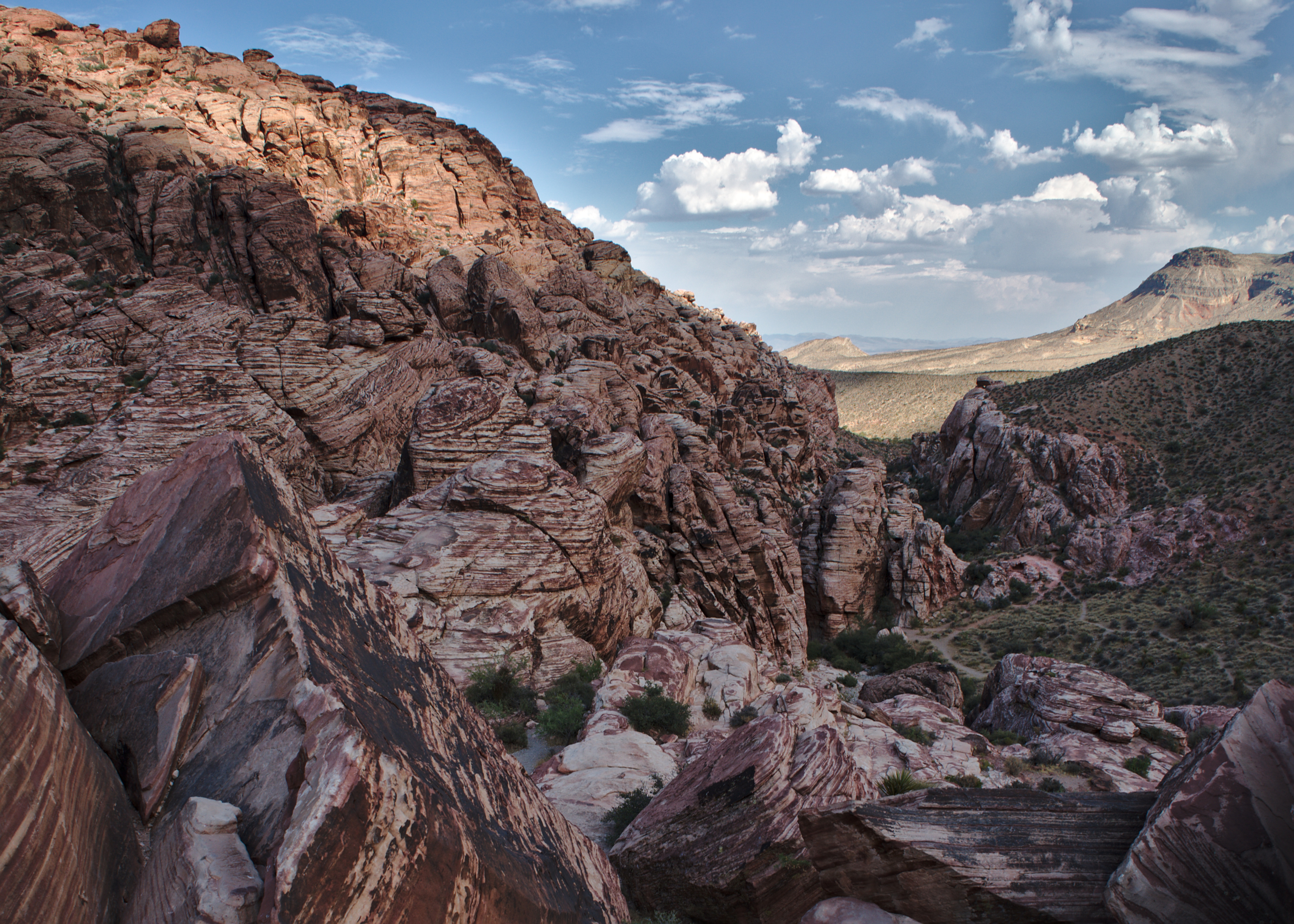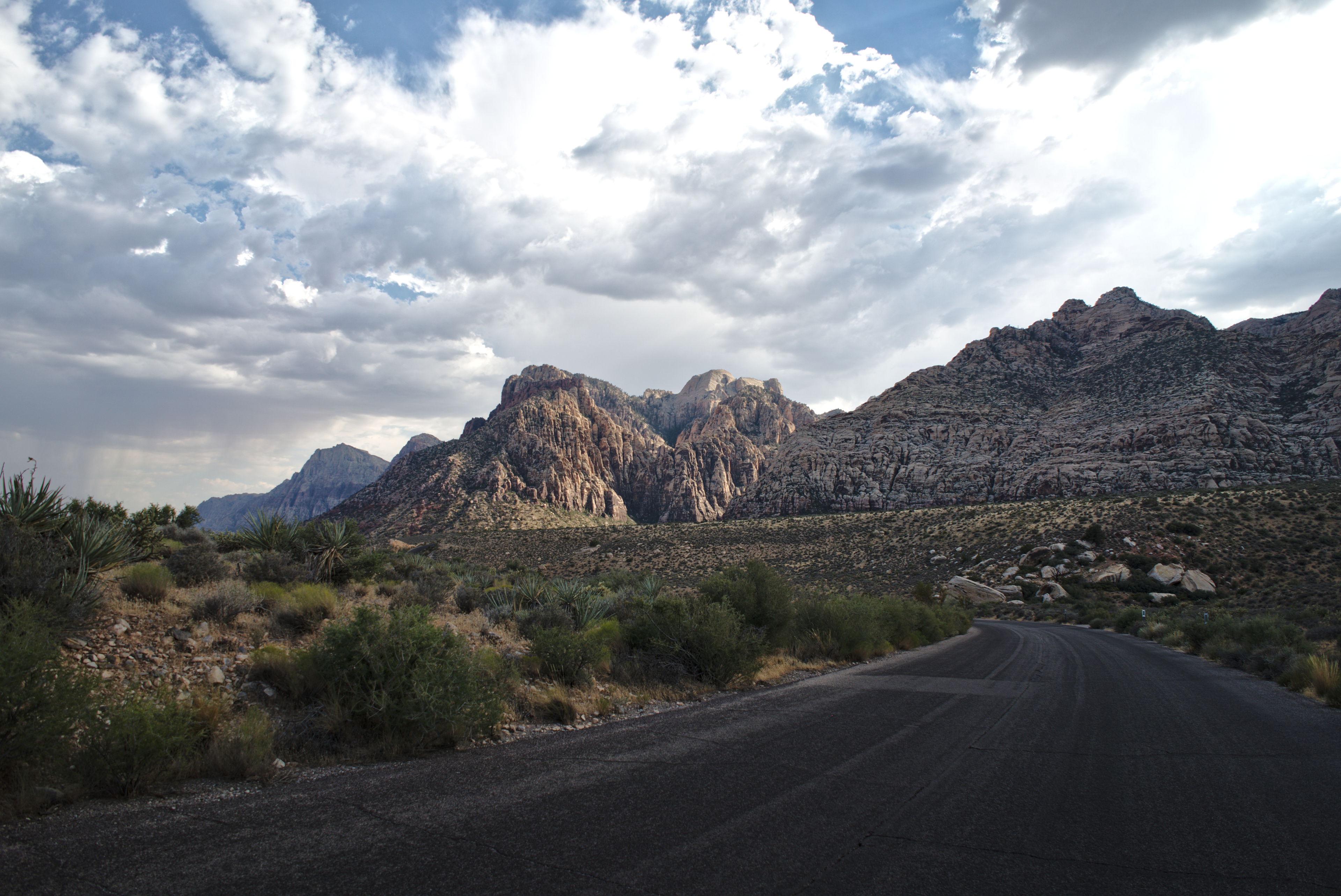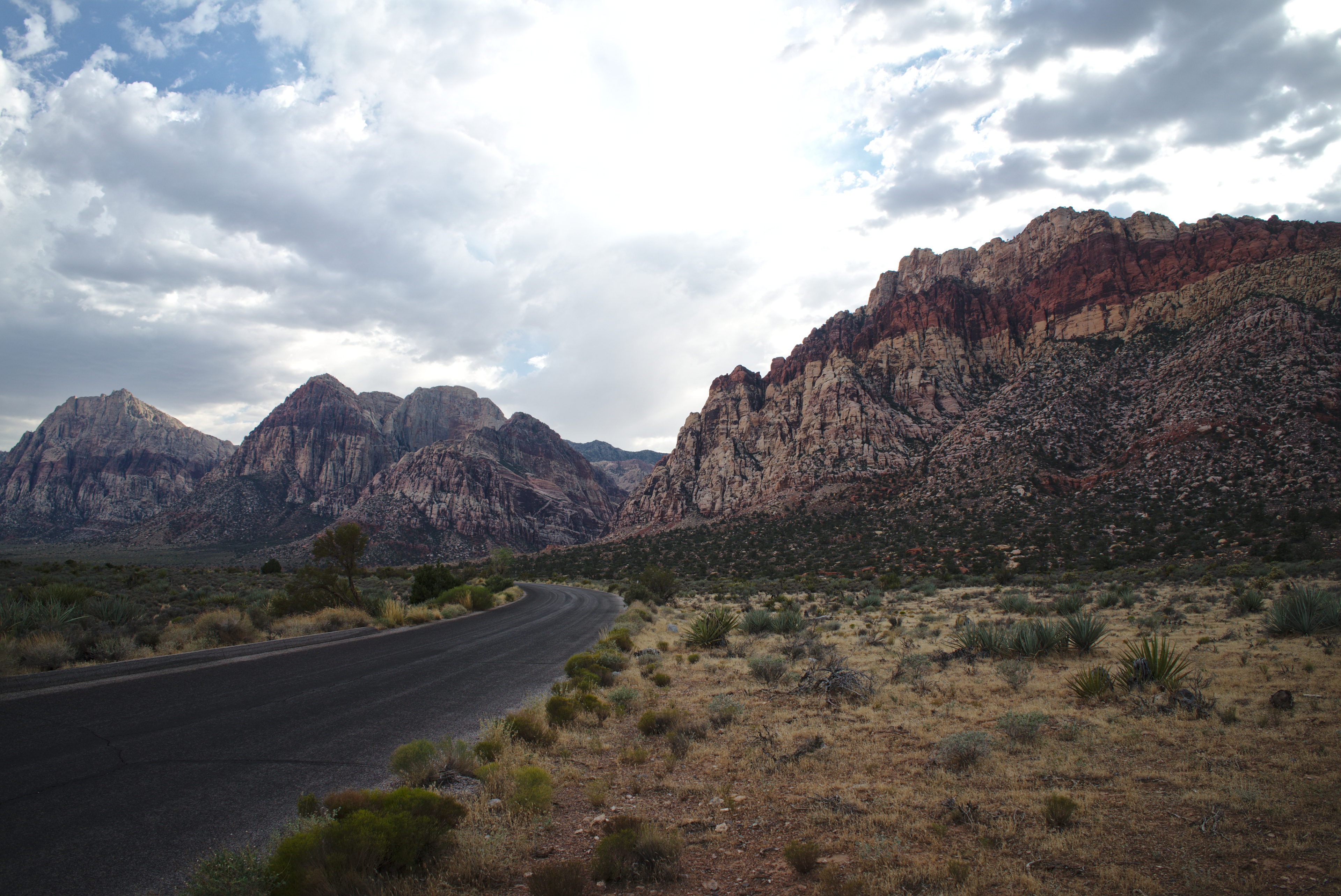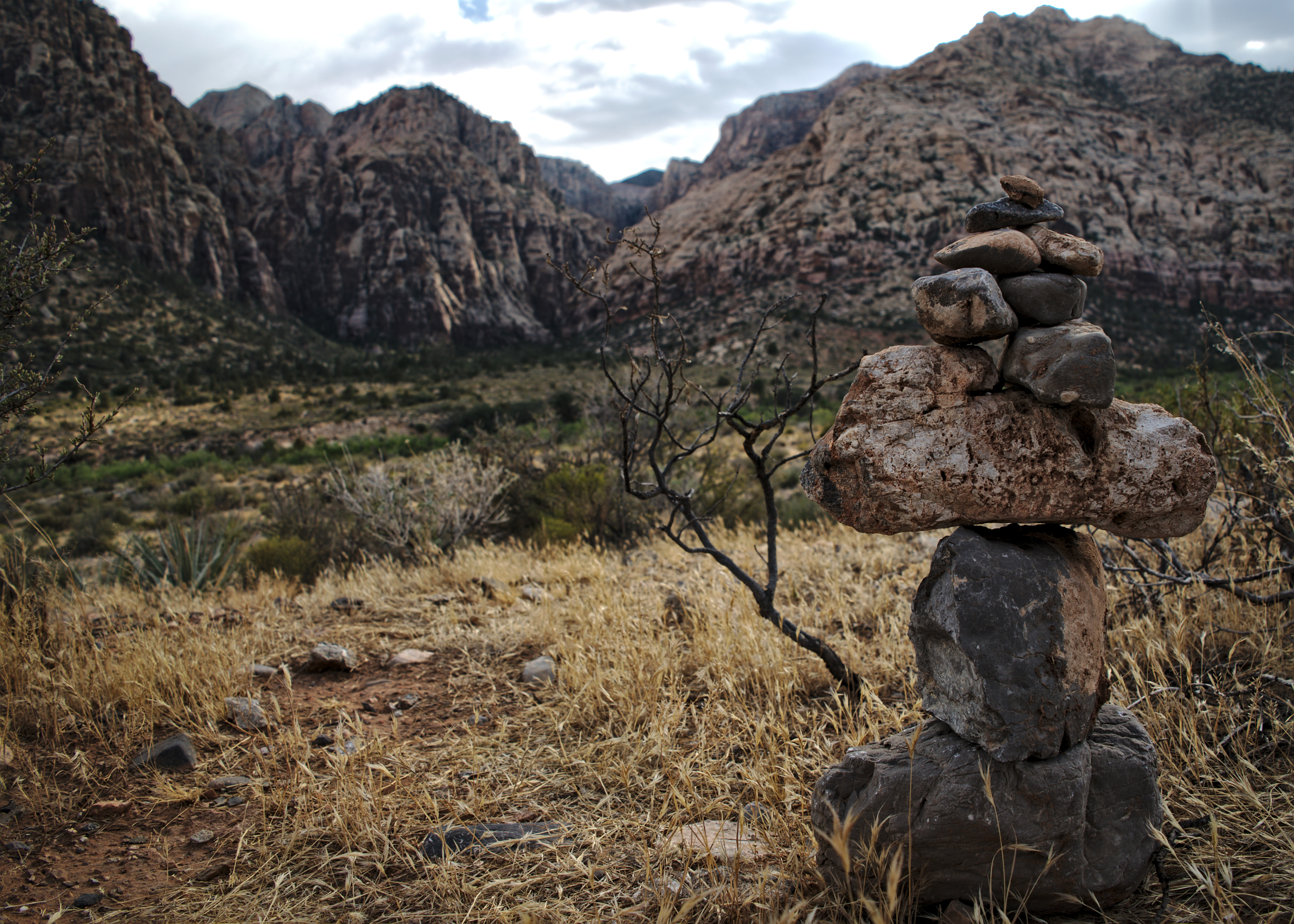 Photos taken in July 2016 at Red Rock Canyon National Conservation Area in Las Vegas, Nevada with a Sony Alpha α7II, FE 28mm F/2 and 21mm F2.8 Ultra-wide angle conversion.
Despite being desert area, which is normally quite bland, the colors and shapes are quite something to see. If you're lucky enough to have heavy clouds or rain for the day you should prioritize this activity, it's impressive to watch the weather systems move across the open plane.
Engineering #
The Hoover Dam is only an hour away, if you can you should take the lakeshore route on the way out, and if you'd like to see Boulder City do so on the way back. There are some interesting lookout points where Lakeshore Road meets the 93. The Dam itself is quite impressive. In recent years they've constructed a large arch bridge that you can either walk across or get some interesting vantage points underneath. There are some activities to do at the Dam like a tour, if you've got time it's worth going into the depths of this gigantic structure.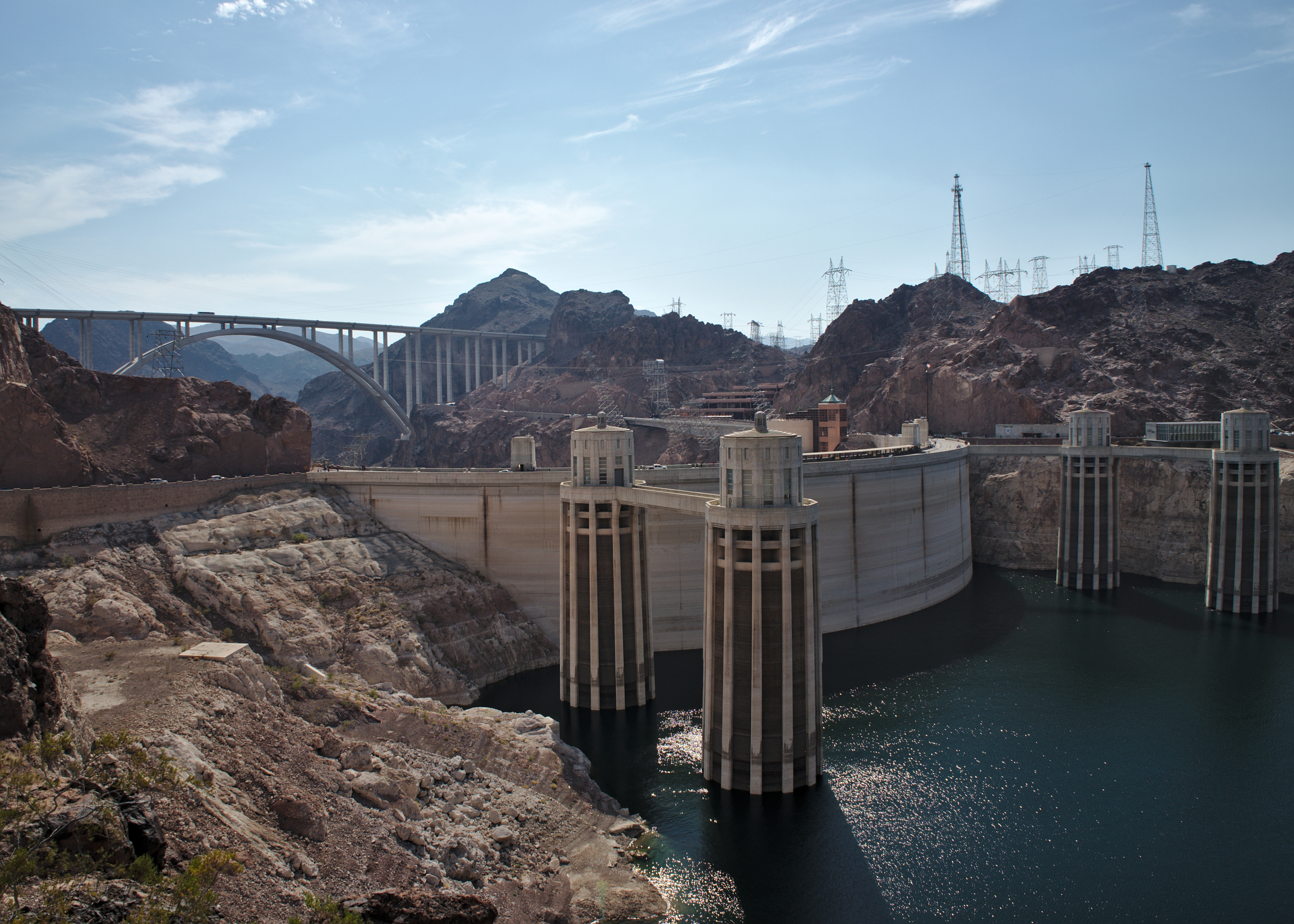 Photo taken in July 2016 at Hoover Dam in Boulder City, Nevada with a Sony Alpha α7II, FE 28mm F/2 and 21mm F2.8 Ultra-wide angle conversion.
Food #
I don't venture off strip much while I've visited, so I'm very likely marginalizing all of the good food in Vegas. You can find all kinds of options all over the strip, I've just felt like its very hard to find good options given how much everything costs. There are many famed buffets, having tried almost all of the modern ones I think the only truly impressive one to visit is Wicked Spoon. Many have more interesting architecture and more food options, but Wicked Spoon has been the most consistently impressive over my visits. I'll say that the Bacchanal in Caesars is also interesting, but mainly because they spend almost 20M USD on opening it.
Every other place I've visited has felt like it was interesting but I'd had better analogues when I was visiting cities that had consistent population/wealth densities along with independent businesses. It feels like the restaurants within the strip are fairly controlled in their execution. Maybe they've demonstrated themselves as successful in Chicago, New York, or Toronto… so one of the casino offers to get them started on the strip. Then they have to conform to some sort of production/supplychain limits set by the casinos which forces them to compromise on the original quality in some fashion.
I was really impressed with Momofuku when I was in Toronto last, and was excited to see they were opening up a space within the Cosmopolitan, however I've not tried it yet to see if it has the same execution challenges. Of all the hotels on the trendy area of the strip the Cosmopolitan seems to have the most consistently impressive dining spots.
Cirque Du Soleil #
I first saw Mystère on a multi-week westward tour with my parents about twenty years ago. In hindsight it's impressive my parents took the risk to see such an expensive show when it was fairly new to the United States. My Sister and I were enthralled, were able to see La Nouba on our travels to Florida, and I've been a huge fan ever since. The cost of the shows are a bit more than other options on the strip, but it's well worth it. My suggestion would be to do a show on your arrival night, then pivot from there to book as many shows as you think you can do.
I had a week-long conference in 2015 that left every night open so I splurged and went to every available Cirque other than the music shows. I'd rank them in this order of what most impressed me:
The story driven shows are much more impressive than the musical shows. I had the chance to see Le Rêve due to the generosity of a friend and although it was impressive, it was on par with maybe Varekai, but no better.
Anecdotes #
See a Cirque show your first night, figure out if its for you by going to one of the most impressive ones (e.g. Kà or O).
Walk as much as you can on the strip. There are giant monuments to taking away peoples money, each trying to attract you by being more impressive than the last. There's a lot of feats of engineering both physical and psychological.
If you like the artwork outside of Bellagio O theater, then check out Richard Macdonald's other work near the Aria .
Venture down to Freemont Street in the evening to see the lights, as well as see some very interesting people "performing".